HarrisMartin's Webinar Series: Surgical Stapler Litigation Speaker Profiles
For more than 25 years, Gale Pearson has represented thousands of plaintiffs in a range of complex litigation, from environmental law to pharmaceutical litigation to Qui Tam prosecution. Before receiving her Juris Doctor from Loyola Law School, Gale attended California State University, where she studied laboratory medicine, physics, and chemistry. She spent years working in the Los Angeles County/USC Medical Center and is a nationally recognized clinical laboratory scientist. As such, Gale plays a substantial role in Fears Nachawati's representation of those who have been harmed by environmental polluters, as well as the bad acts of the pharmaceutical and medical device industries.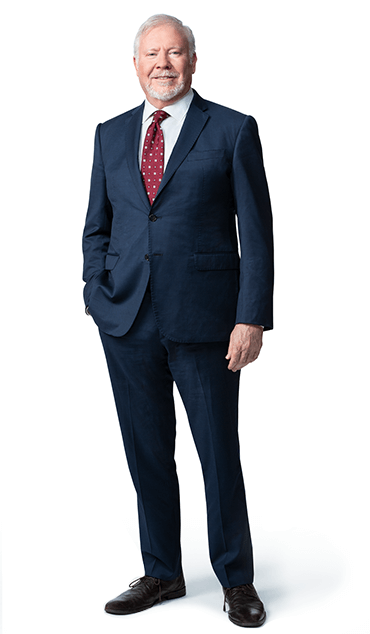 Ben Martin has dedicated his career to helping individuals and families whose lives have been shattered by catastrophic injury and wrongful death. He has represented thousands of clients, from people injured in the oilfield to those harmed by medical negligence and dangerous products, including defective machinery, medical devices and pharmaceuticals. He has tried numerous cases to verdict in Texas, Mississippi, California and Arkansas and represents people in all 50 states.
Ellen Presby has more than three decades of litigation experience as a lead attorney for personal injury, products liability, and pharmaceutical cases. She earned a bachelor's degree at the University of California Davis and her Juris Doctorate at the Southern Methodist University School of Law. Ellen is licensed in Texas, Arizona, and Pennsylvania, but represents clients throughout the country in both state and federal courts.
Personal injury lawyer Noah C. Lauricella joined GoldenbergLaw in 2014. He previously worked at a large Chicago firm where he defended corporations from initiation of suit to trial in products liability matters involving over-the-counter and prescription pharmaceuticals, medical devices, and surgical implants. He also worked on a large number of asbestos cases. As such, Noah brings a diverse and valuable set of skills to the GoldenbergLaw team.
BRENDA S. FULMER is a partner and shareholder with the law firm of Searcy Denney Scarola Barnhart & Shipley, one of the largest personal injury law firms in Florida. She also serves on the firm's Executive Committee and leads the firm's dedicated Mass Tort Unit which focuses on complex litigation for defective drugs, medical devices, and consumer products.
Hadley L. Matarazzo litigates cases involving medical device and pharmaceutical liability, consumer protection, toxic torts, medical malpractice, and catastrophic personal injury. She has extensive experience handling complex litigation, including serving in court-appointed leadership positions in multi-district litigation (MDL) in federal court and multi-county litigation (MCL) in New Jersey. Hadley oversees the firm's defective drug and medical device and consumer protection practices.
With a focus on women's products, Carmen Scott represents victims of harmful medical drugs and devices, medical negligence, and corporate misconduct. She also advocates for human trafficking victims who seek to hold hotel franchises and other corporate entities accountable for allegedly enabling trafficking for profit.