HarrisMartin's New Jersey Asbestos Litigation Conference Speaker Profiles
Joel Clark is a named Senior Partner in MKCI's Florham Park, NJ office, and has been with the firm since 1996. He is Director of the firm's talc litigation and Co-Director of the New Jersey Asbestos Litigation. He represents major corporate and industrial clients, as well as small "mom and pop" businesses involved in product liability, toxic tort, and environmental litigation. Joel has also defended clients in matters involving Employee Retirement Security Act (ERISA) related to eligibility for ERISA medical benefits, out of network billing disputes and medical provider insurance fraud. Joel provides a first class defense for his clients on both a regional and national basis, as he serves as National Coordinating Counsel for both talc and asbestos litigants and has traveled all over the country defending their interests.
David Katzenstein is a litigator with over 35 years of experience in the defense of personal injury and commercial cases in New Jersey and New York, during which he has tried many cases to verdict. David has also served and tried cases as joint medical counsel in New Jersey and is currently national coordinating counsel for several clients in mass tort litigation. Recently appointed by an Administrative Justice of the Supreme Court of New York to train judges assigned to handle asbestos trials, David has substantial expertise in fiber type, low dose, state-of-the-art, and epidemiology-based defenses of asbestos cases. In addition to his mass tort experience, David has handled complex environmental cases in New Jersey and New York state and federal courts, including trying property damage cases to verdict as well as acting as Liaison Counsel for a group of defendants in a 200-party CERCLA matter for close to 10 years.
Christopher M. Placitella is a trial lawyer certified by the New Jersey Supreme Court with a nationwide reputation as one of the country's leading authorities concerning mass torts, class actions, asbestos, defective products and environmental injuries. Chris has served as lead counsel in numerous landmark cases that have changed life in America for the better.

Chris has served as President of the New Jersey Association for Justice and in leadership for the American Association for Justice , The National Trial Lawyers Association, Trial Lawyers of New Jersey & the NJ Public Interest Law Center. Chris's professional integrity and personal commitment to his clients and community have earned him local, regional and national recognition for his service.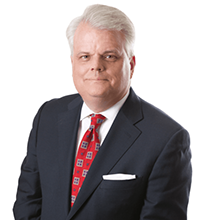 Over more than 30 years of practice, John Garde has successfully defended clients in products liability litigation with an emphasis on the national defense of pharmaceutical product liability litigation and the coordination of mass tort product liability litigation involving occupational exposures.