HarrisMartin's Pesticide Litigation Conference: A Plaintiff's Approach to Winning Pesticide Cases Speaker Profiles
In 2010, Aimee became a founding partner of Andrus Wagstaff. Since that time, she has dedicated the entirety of her professional life fighting against pharmaceutical and medical device companies who harm her clients by continually putting profits before safety. The vast majority of Aimee's litigation is done through national mass tort consolidations, usually multidistrict litigations (MDLs) or Judicial Council Coordinated Proceedings (JCCPs). In that regard, Aimee has been appointed by federal and state court Judges across the country to co-lead four national litigations by the age of 40, such litigations representing tens of thousands of injured claimants.
Fidelma Fitzpatrick represents people and communities in toxic tort and environmental matters, including property damage and personal injury claims. Her experience with complex civil litigation has led her to represent other victims of corporate malfeasance, including hundreds of women allegedly injured by medical devices such as Essure® and pelvic mesh/sling products.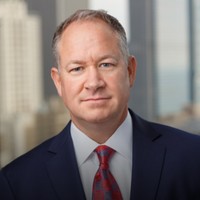 Wallace Miller is a law firm based in Chicago, Illinois that focuses on representing plaintiffs in lawsuits against corporations. Our primary focus is to be an advocate for individuals that have been on the receiving end of wrongdoing. As such, we pursue personal injury, wrongful death, human rights, sexual abuse, class actions, whistleblower cases on behalf of people who have been harmed.
Registration Info
Individual Registration - $895.00
Additional Registrations (Same Firm) - $895.00
Register Now
Have questions? Call us toll-free at (610) 647-5500