HarrisMartin's MDL Conference: Recalled Infant Formula and Gardasil Speaker Profiles
Co-Chair Bryan F. Aylstock, Aylstock, Witkin, Kreis & Overholtz, PLLC, Pensacola, FL Show/Hide Bio
Bryan F. Aylstock earned his Bachelor of Arts degree in history from the University of North Florida in 1992 (magna cum laude), and graduated number one in his law school section from the Levin College of Law at the University of Florida in May, 1995.
Co-Chair E. Samuel Geisler, Aylstock, Witkin, Kreis & Overholtz, PLLC, Pensacola, FL Show/Hide Bio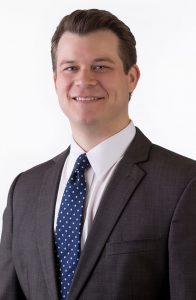 Samuel "Sam" Geisler, a partner with the firm, focuses his practice primarily in complex civil litigation, including pharmaceutical litigation, such as Xarelto, Onglyza and Proton-Pump Inhibitors; and medical device litigation, including Essure and vaginal mesh. He is among those leading the effort against Skanska USA Civil Southeast on behalf of business owners and individuals who suffered losses as a result of the Pensacola Bay Bridge outage.
Co-Chair R. Brent Wisner, Baum Hedlund Aristei & Goldman, Greenbrae, CA Show/Hide Bio
R. Brent Wisner is an attorney and senior shareholder in the San Francisco Bay Area office of Baum Hedlund Aristei & Goldman. Brent is driven by a deep-rooted passion for using the law to help those who have been marginalized and hurt by large, and sometimes malicious, corporations. Brent has dedicated his practice to vindicating his client's rights and holding wrongdoers accountable. He concentrates his practice on pharmaceutical class action litigation, toxic-tort injuries, and consumer fraud litigation.
Co-Chair Bijan Esfandiari, Baum Hedlund Aristei & Goldman, Los Angeles Show/Hide Bio
Bijan Esfandiari is a pharmaceutical product liability litigation attorney and senior shareholder at Baum Hedlund Aristei & Goldman in Los Angeles. Since joining the firm in 2007, Bijan has worked as lead counsel on several cutting-edge pharmaceutical and medical device cases. His legal work has helped thousands of clients secure compensation for their injuries and shaped the law for the benefit of those harmed by dangerous drugs and medical devices.
Allison Mullins, Turning Point Litigation | Mullins Duncan Harrell & Russell PLLC,, Greensboro, NC*
Amelia Frenkel, Keller Postman LLC, Washington, DC
Andrew D. Downing, Van Cott & Talamante, PLLC, Phoenix
Ava Cavaco, Meshbesher & Spence Lawyers, Rochester, MN
Ben Whiting, Keller Postman LLC, Chicago
Caitlyn Prichard Miller, Aylstock, Witkin, Kreis & Overholtz, PLLC, Pensacola, FL
Chad Finley, TorHoerman Law, LLC, Edwardsville, IL
Danielle Mason, Milberg Coleman Bryson Phillips Grossman, PLLC, Montgomery, AL
Jessica A. Wallace, Law Office of Jessica A. Wallace, PLLC, Plantation, FL*
Kelsey L. Stokes, Fleming | Nolen | Jez L.L.P., Houston
Kiley Grombacher, Bradley/Grombacher, LLP, Westlake Village, CA
Kim Channick, Walsh Law, Washington, DC
Kristian Rasmussen, Milberg Coleman Bryson Phillips and Grossman, Knoxville, TN
Mark T. Sadaka, Sadaka Law, New York
Michael L. Baum, Baum Hedlund Aristei & Goldman, Los Angeles
Patrick Hotze, Hotze Runkle PLLC, Austin, TX
Patrick Luff, Luff Law Firm, PLLC, Dallas
Roy T. Willey IV, Poulin | Willey | Anastopoulo, Charleston, SC
Scott DeNardo, Archer Systems, Bethlehem, PA
Steve Nober, President & CEO, Consumer Attorney Marketing Group (CAMG), Woodland Hills, CA
Syreeta Poindexter, Babin Law, LLC, Columbus, OH
Timothy Becker, Johnson // Becker, PLLC, St. Paul, MN
Tracy L. Turner, Pendley, Baudin and Coffin, L.L.P., Columbus, OH*
Whitney J. Butcher, KBA Attorneys, Bel Air, MD
Registration Info
Individual Registration - $895.00
Additional Registrations (Same Firm) - $895.00
Register Now
Have questions? Call us toll-free at (610) 647-5500