HarrisMartin's Webinar Series: Baby Food Litigation Speaker Profiles
Gary is a nationally recognized leader of the class action bar. Focusing on consumer class actions and mass torts, Gary has recovered more than $1.5 billion in the 22 years he has represented plaintiffs.
Kevin Laukaitis is a Philadelphia native who practices in the areas of consumer rights litigation and other complex class action litigation. Mr. Laukaitis is a graduate of Drexel University, where he received a bachelor's degree in Business Administration. He attended law school at Temple University Beasley School of Law in its part-time evening program. During law school, Kevin worked full-time as a paralegal and law clerk where he gained practical experience in consumer rights litigation, including complex class actions.
Janine Pollack, co-founder of Calcaterra Pollack LLP, has been a class action litigator for almost 30 years and has prosecuted cases that have secured hundreds of millions of dollars for defrauded investors and consumers over the course of those nearly three decades. Her focus is on representing clients who seek redress from companies that employ deception in selling their products or services, including through false advertising. Janine is routinely appointed by courts as lead counsel and to other leadership positions, including in data breach litigation. As lead trial counsel, she has prosecuted jury and bench trials, and won a jury verdict against R.J. Reynolds for wrongful death in a tobacco case.
Jeff's practice includes class action and complex civil litigation with an emphasis on consumer protection. His practice areas include consumer fraud and defective products, insurance coverage, wage and hour, employee benefits, personal privacy and data breach, antitrust, personal injury, toxic torts, and commercial disputes.
Charles E. Schaffer is a Philadelphia native who practices in the areas of Medical Malpractice, Products Liability, Environmental Liability, Personal Injury and Admiralty Law.Mr. Schaffer was admitted to the bar in 1995 and is admitted to practice in the state courts of Pennsylvania and New Jersey, the U.S. District Court for the Eastern District of Pennsylvania and the U.S. Court of Appeals for the Third Circuit.
A seasoned litigator, Mr. Zimmerman practices extensively and has obtained multi-million dollar jury verdicts in class action, corporate, commercial, medical malpractice, consumer fraud, constitutional due process, general civil, product liability, toxic tort, and other complex litigation. He represents both plaintiffs and defendants nationwide in state and federal trial and appellate courts. He also represents individuals and corporations in transactional matters, and before state and federal administrative and regulatory agencies.
Melissa R. Emert, Esq., has been representing aggrieved stockholders and consumers for more than 30 years. Ms. Emert recently joined KGG after spending most of her career at a national class action firm where she founded and was Co-Chair of its Consumer and Antitrust Class Action Litigation Groups. Ms. Emert's practice focuses on consumer, antitrust and securities class actions. She has litigated throughout the United States and held prominent leadership positions in many large multidistrict litigations ("MDLs").
Rebecca Peterson is a partner in the firm's class action group with a focus on consumer protection, product liability, and pet food regulation cases and accompanying regulatory issues. Ms. Peterson has been part of successful prosecution of actions on behalf of consumers in both state and federal courts. Ms. Peterson has been appointed lead counsel and, alongside a group of attorneys, was recognized as Attorney of the Year by Minnesota Lawyer for her work on behalf of U.S. farmers. Prior to joining the firm, Ms. Peterson practiced in California and had extensive experience in complex class actions, appeals and public relations. Ms. Peterson carries that experience over to her practice today in fighting to protect the rights of consumers in both federal and state courts, as well as before regulatory and quasi-regulatory bodies.
Spencer Sheehan has been an attorney since 2012.

Fordham Law School – J.D. – 2011

Undergraduate Degree – Georgetown University – 2002

Spencer's background includes graduate school in international relations and the U.S. Marine Corps. He enjoys reading crime fiction and discovering the work of new or lesser known writers of the genre.
Jonathan Shub is the founder of Shub Law Firm LLC. He is recognized as one of the nation's leading class action consumer rights lawyers, based on his vast experience and successes representing classes of individuals and businesses in a vast array of matters involving unlawful conduct. He has gained notable attention in the area of defective consumer electronics and computer hardware as a result of many leadership positions in federal and state cases against companies such as Hewlett-Packard, Maytag, IBM and Palm. In fact, Maximum PC Magazine, a leading industry publication, said years back that "Shub is becoming renowned for orchestrating suits that have simultaneously benefited consumers and exposed buggy hardware." He also has vast experience in mass tort class actions such as Vioxx, light tobacco litigation, and in consumer class actions such as energy deregulation. He is currently heavily involved in litigation on behalf of businesses that were denied insurance coverage involving COVID-19.
Gary is a natural competitor and relishes the challenge of being a litigator. He is a tenacious and dedicated advocate of his client's interests and welcomes every opportunity to help them prevail in complex, high-stakes litigation.
​
Gary represents clients in class actions involving wide-ranging theories of liability including consumer fraud, breach of contract, privacy violations, conspiracy, violation of the antitrust laws, and other torts. He has been appointed as class counsel to millions of consumers across the country. Gary has recovered tens of millions of dollars for consumers in class action settlements.
Prior to forming Mason, Lietz & Klinger, LLP, Gary was an attorney at one of the premier litigation firms in Chicago where he focused on class action litigation. Gary has successfully represented clients from pre-litigation disputes through trials and appeals in federal and state jurisdictions throughout the country.
Since joining Wexler Wallace in 2010, Kara's experience in all aspects of complex commercial litigation has helped the firm seek justice for clients across a wide spectrum of cases.

Kara's proficiency includes all facets of complex commercial litigation. In addition, she is well-versed in arbitration, including pre-hearing case development and management, as well as the conduct of full hearings. Kara has also become extensively involved in whistleblower-false claims litigation.
Lori G. Feldman, Co-Chair of GGM's Class Action Practice Group with 26 years of experience, earned her Bachelor of Arts degree in Criminal Justice from the State University of New York at Albany, magna cum laude, where she was awarded the Signum Laudis graduate school honors scholarship. Lori earned her Juris Doctor degree upon graduating from Albany Law School of Union University, where she served as a member of the Albany Law Review and was a winner of the school's first year law review student writing competition.
Rob Shelquist heads up the firm's consumer protection and products liability litigation practice groups. During the course of his career, he has represented individuals, small businesses and corporations in a wide range of civil litigation including defective and mispriced products, securities and ERISA, anti-competitive conduct, privacy, and the use of sharp business practices, fraud, misrepresentations, and other statutory violations in conjunction with the sale of goods and services. Mr. Shelquist has represented plaintiffs as court-appointed counsel and was one of the trial attorneys in two national class actions tried to verdict. In Peterson v. BASF Corp., a judgment in excess of $60 million was paid following a jury verdict, multiple state appellate opinions, and two trips to the U.S. Supreme Court.
Brent Wisner is an attorney and senior shareholder in the Los Angeles office of Baum Hedlund Aristei & Goldman. A Los Angeles native, Brent is driven by a deep-rooted passion for using the law to help those who have been marginalized and hurt by large, and sometimes malicious, corporations. Brent has dedicated his practice to vindicating his client's rights and holding wrongdoers accountable. He concentrates his practice on pharmaceutical class action litigation, toxic-tort injuries, whistleblower and qui tam claims, and consumer fraud litigation.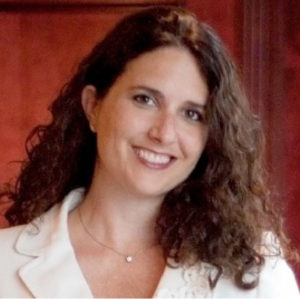 Jennifer A. Moore recently tried the first case in federal court involving the weedkiller, Roundup, proving that it caused her client's non-Hodgkin's lymphoma resulting in an $80 million verdict against Monsanto. For over 20 years, Ms. Moore has fought to secure justice for her clients and held numerous wrongdoers accountable resulting in multi-million dollar trial verdicts and settlements.
For more than 35 years, Kenneth A. Wexler's focus has been on helping those whose rights have been denied, or who have been victims of the unscrupulous or fraudulent actions of others — usually by more powerful people and organizations. He devotes his practice to complex class action and commercial litigation and has been appointed to leadership positions in more than a dozen class actions throughout his career.
Registration Info
Individual Registration - $189.00
Additional Registrations (Same Firm) - $189.00
Register Now
Have questions? Call us toll-free at (610) 647-5500